Wednesday, January 20, 2010
Monday, January 11, 2010
Keith & Brice checking out the slope.

Yesterday we set out on an adventure to play in the snow in North Carolina. We stayed in Boone last night. Today we took Keith, Brice, Brinley and Bailey snow tubing at
Hawk's Nest
. IT WAS FUN!!! We all had a blast!!!
Marty and the kids went down the snowy slopes over and over and over. I made one trip down and loved it! Unfortunately, my back did not! Ever since Brice was born I've had back trouble every now and then. Even though I only made one trip down the slope I enjoyed every minute we spent there! It was 17 degrees when we arrived and we were bundled up like Eskimos but it wasn't long before we all started pulling off layers of clothing.
Can't wait to go back again next year!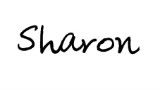 Posted by

Sharon
at 8:35 PM
3 comments: